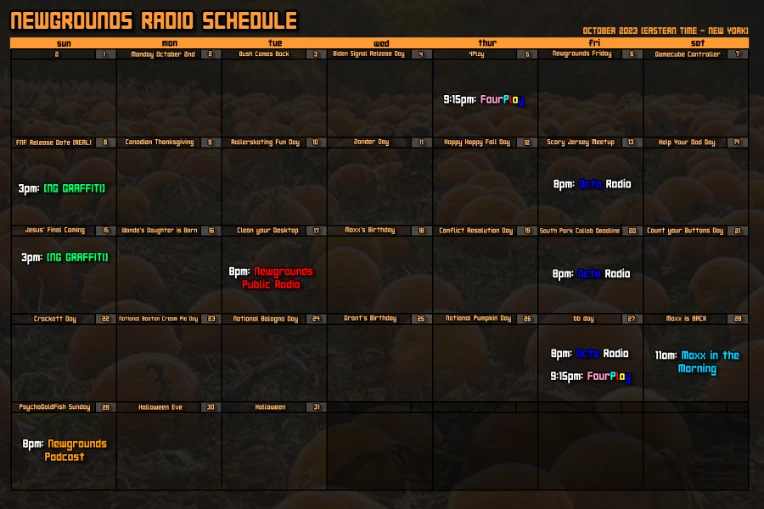 HI RES VERSION CLICK HERE TO SEE
OCTOBER NG RADIO SCHEDULE
---
Here's the post for the October schedule!
We didn't post anything for September because we had NO SHOWS basically. Besides the awesome NG Graffiti hosted by @GENC featuring @SrPelo
October has some great shows for you once again! @maxxjamez is back! NGPR and Octo Radio is back! We've got more NG Graffiti and also a NEW show talking NG Game Portal and Video games featuring @joe-mega , @shal , and @jack !
We're looking to get more shows on the radio, so if you're interested please message us on this NG account!
New shows, musics, collabs, or playlists! Just message us! Love you!
PLEASEPLEASEPLEASEPLEASE thank @brentheman, @TomFulp and @PsychoGoldfish! They've been helping us every week!!!!!!!!!!!!!!!!!!!!!!!!!
Schedule subject to change at any time, check back from time to time!!!
Edit: More Radio Graffiti on the 15th! 8th's show starts at 3pm EST!