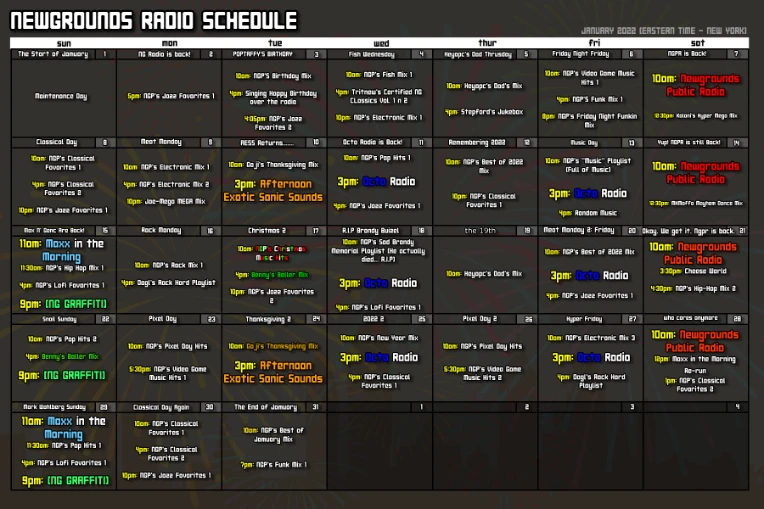 HIGHER RESOLUTION LINK --- PLEASE CLICK TO SEE THE FULL ASS THING
JANUARY NG RADIO SCHEDULE
---
After a month hiatus, we are back and ready with more stuff for the NG Radio!
We went dark for December to prepare for the new year, sorry about that.
We've got a lot of fun little things lined up now though!
IF you are interested in creating a playlist for the radio, please message us on this NG account!
PLEASE thank @brentheman for creating the NG radio and giving us all a place to create awesome shows for the people of Newgrounds. Words alone REALLY cannot describe how grateful we all are.
Also again thanks @TomFulp and @PsychoGoldfish! They've been helping us every week
Schedule subject to change at any time, check back from time to time
Have a happy Jamuary, everyone!