What's good everyone!
Corey here with the weekly NGP update! As you may have seen, we have our latest episode uploaded to our page! @Will, @PsychoGoldfish, @Xin and myself got together and had ourselves a nice hangout session last Saturday. It was extremely fun because it was the first time we collectively had the chance to sit down and just chat on an episode in quite some time! We definitely want to have more episodes like that where we catch up and talk to you guys as well! Goldy brought up a solid idea during the episode which I wouldn't mind doing. The concept was to interview one of the hosts for a full episode, and the fans get to ask any questions they want answered! It would be a great way for the fans to learn more about us. Those episodes would be a version of our chill, hangout sessions :) Let us know what you think about this idea, or your opinions on the casual episodes in general! We want them to be fun and entertaining for you guys! Go listen if you missed the live recording!
Okay, I do want to address the elephant in the room as well. Sooooo, Thursday was April 1st as you're all aware and we had ourselves another exhilarating episode. There were wild interviews with wacky guests and you had the chance to find out what we purchased with the Patreon money throughout 2020 (Thank you David for being an ass and exposing our dirty laundry). The real kicker though was our amazing interview with the pebble man himself, Zach Hadel! It may have been short lived, and he was kind of a dick to us, but we had him on the show regardless! XD We're all aware that you were upset about the short interview and having the episode dragged out for so long, but hey, what can you do! XD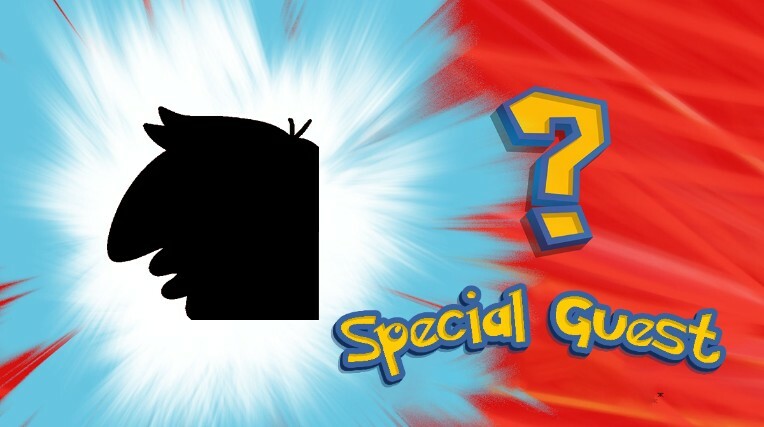 The Zach interview was of course an April Fools joke and we thank all of you for being good sports about it. We really do love how the episode turned out this year and we really hope you enjoyed the silly interviews as well! The Halloween episode we put on last year was extremely fun so we wanted to have another episode like that. Needless to say, we had some solid laughs and hilarious content to make for a good April Fools special. Big shout outs to the Newgrounds Voice Acting Collab members who joined the show and provided us with some big laughs! @NickSenny, @CutToTheChase, @squidwardtesticles and @Proceed, y'all were terrific! One big final shout out to the voice behind our Zach, @HarpyCarp came in CLUTCH with an awesome impression of Zach. He was slated to be on the show live, but a change in his schedule prevented that from happening. He was still able to put some audio samples together so we could pull off the joke. Thank you so much for helping out man! We should have the episode uploaded early next week for those who missed the live recording.
We're going to make this promise to you guys now though, we are going to try as hard as we can to get the real Zach Hadel on. Surprisingly, he liked Xin's fake tweet earlier in the day XD So there may be a chance that we can get him on the show one day? Here's to hoping ha! We're also reaching out to get other guests that you know and love on the show. I'm personally trying to persuade @RomeoJR of Sick Animation to come on the show, but he's being a big tease as usual. I pulled out the big guns of talking shit on Cruella Deville just to get him interested. Trying to get him to bite! While we're waiting on word from him, why don't you go check out his latest animation 'Horse Tails!'
If there's any segment ideas you would think would be good for the show, let us know in our Discord server!
One final thing, for those who do celebrate the holiday, Happy Easter! Enjoy the weekend everyone and we'll see you on the airwaves soon!
-Corey